For my first brief at DAVID Miami, I had the opportunity to announce Stephen King's new eerie thriller, Mr. Harrigan's Phone.
The film was about a man, buried with his phone, haunting us from the grave with cryptic messages. So we gave our audience the same experience by broadcasting his messages all over NYC and LA. When audience intrigue was at it's highest, we bought keywords of his codes to lead directly to the film.
Featured in The Drum, Bloody Disgusting, Club de Criacao, Marketing Brew, and Adweek.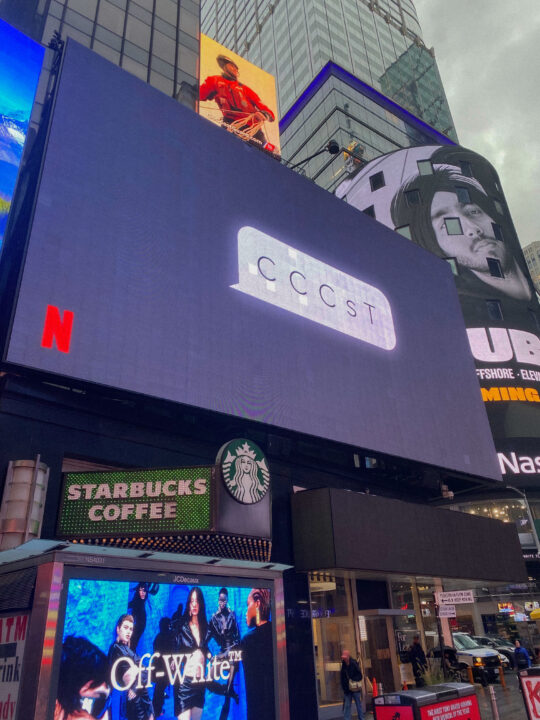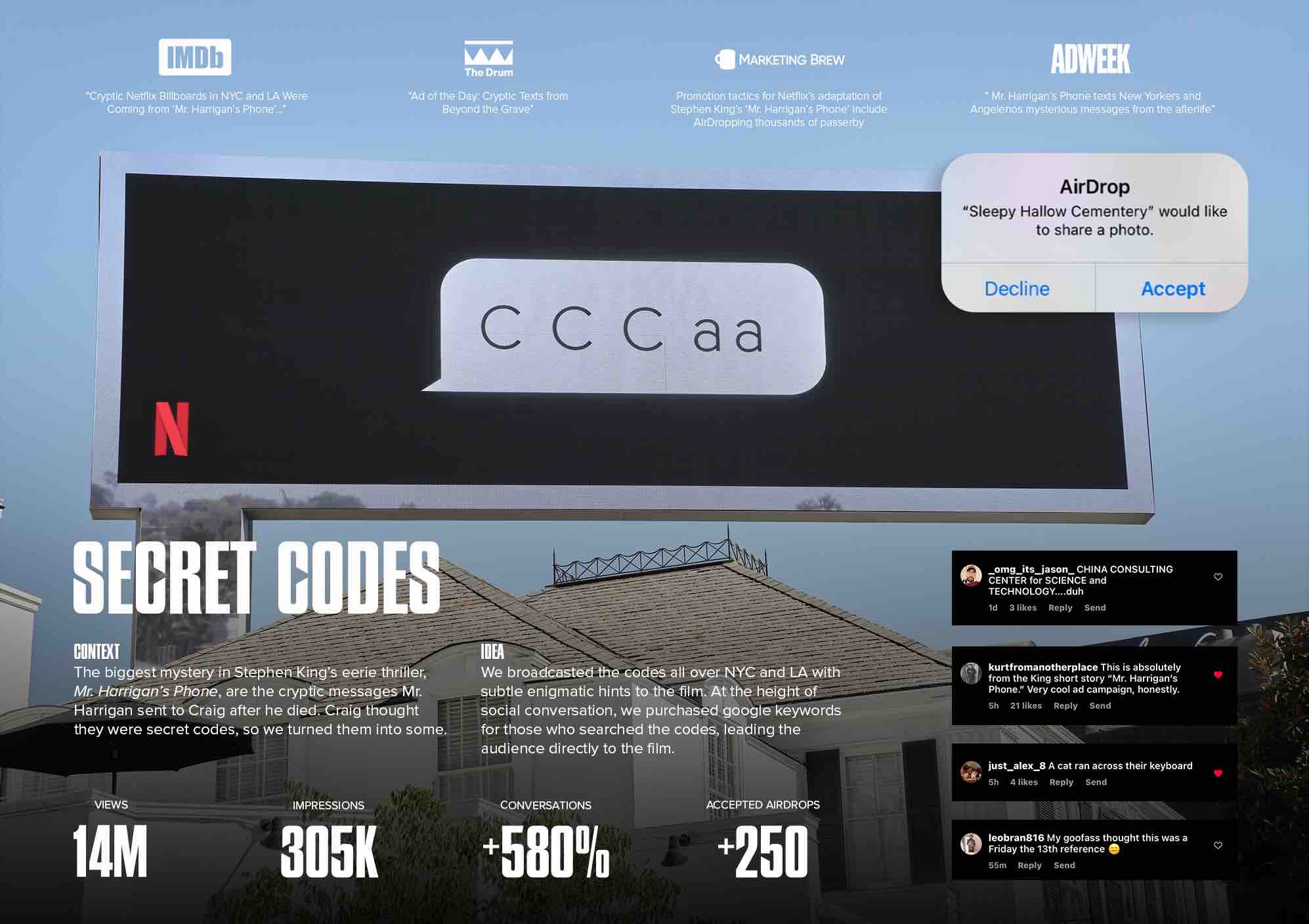 Secret Codes / Selling Kids / Toilet Chronicles / Lost in Calculation / Cliteracy / exBay / BedBull